Big Data Analytics
Data is promised to bring high value to companies of all sizes and domains soon. However, this value is still locked in many cases due to data quality or lack of expertise. Zapalean helps companies to uncover the value of data through analytics algorithms application.
What is Big Data Analytics Service from Zapalean
What will you get as a result
Pricing
Each client request and project is tailored. Please, contact us to get the pricing option for you.
Within our
Support Package
6 months
12 months
How is the service organised
PRE-SERVICE
An initial business clarification call is required to define overall needs and priorities
We receive business and technical documentation together with your clarifications
We estimate the effort required and possible solution options
The proposal for the project roadmap is presented
You will have a single point of contact from Zapalean, who will keep, update and enforce your needs to be covered by our development team
Our experienced development team will implement the designed roadmap
The process will be split in milestones and you will receive regular reports to track current and the long-run performance
Each milestone has an acceptance activity after which the next one starts
What prerequisits are for the service to be delivered
Ready for use data set aligned with product strategy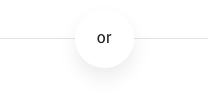 Workshop held with Zapalean to assess potential options for discovery